July 21-23, 2017
Marburg, Germany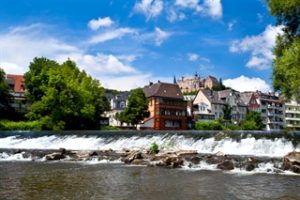 Course Description
The MDS-European Section Summer School for Young Neurologists is an opportunity for young neurologists who are interested in specializing in Movement Disorders to receive in-depth instruction from internationally-recognized Movement Disorders experts.
Students will attend large lectures and panel discussions with question and answer sessions and will have the opportunity to examine patients with movement disorders and engage in a differential diagnosis with the international experts. Students will present their own case-study videos to small groups for discussion and critique, and will be involved in group presentations and case discussions.
Topics will focus on parkinsonism, hyperkinetic disorders and complex issues in movement disorders. A working knowledge of English is required as well as working knowledge of the diagnosis and general management of various movement disorders.
Learning Objectives
Examine a patient with a movement disorder
Reach a diagnosis on straightforward movement disorders cases
Propose a differential diagnosis on more complex movement disorders patients
Present a movement disorders case history
Design, review and modify a patient treatment plan
Recommended Audience
This course is intended for young neurologists within five years of completion of their general neurological training who are interested in specializing in movement disorders, and young neurologists who are already training in movement disorders.